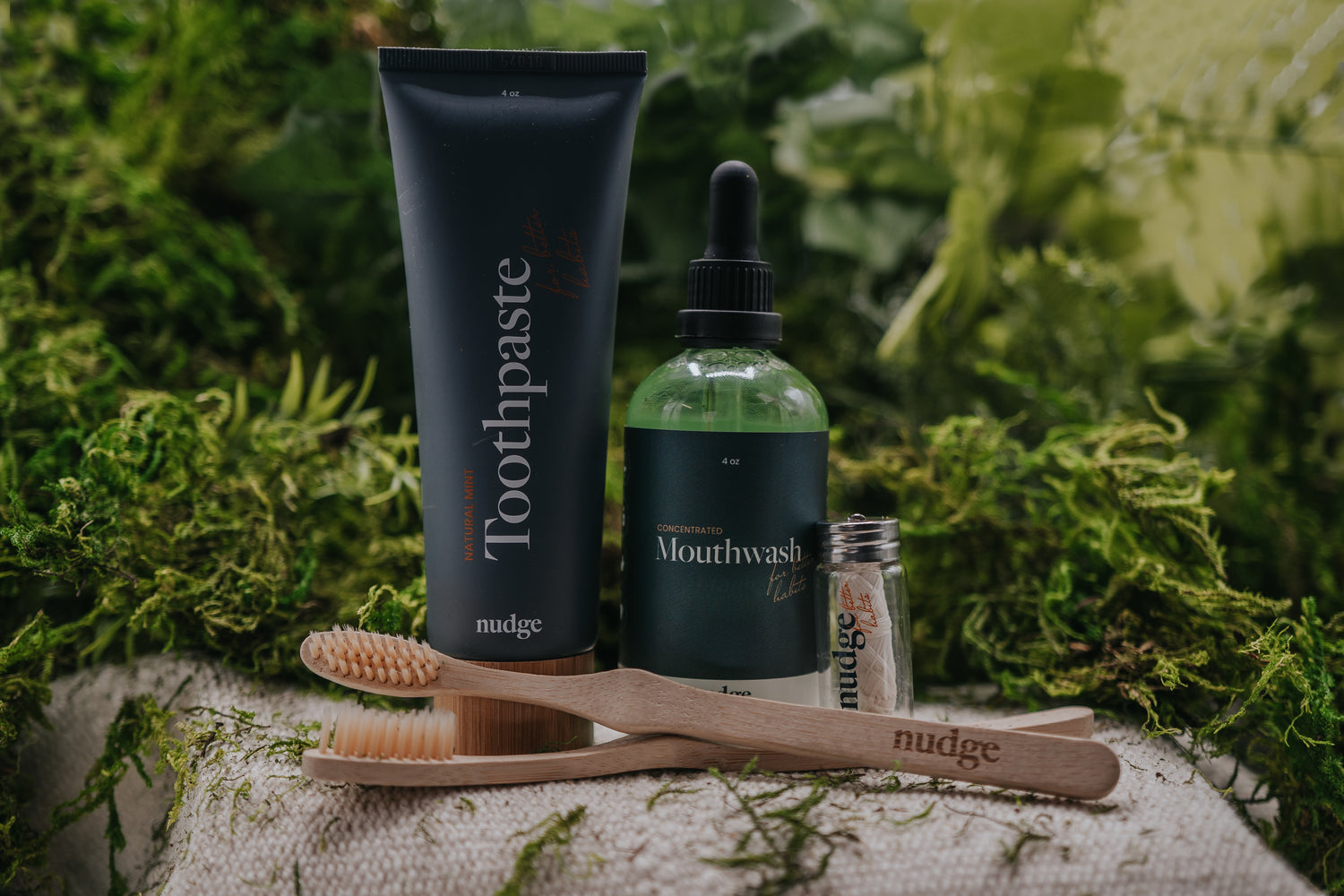 Natural formulas & sustainable conception
Nudge provides you with powerful, sustainable and natural oral care products, without compromise.
Embrace good habits
Efficient ingredients that are good for you and the planet.
Sophisticated Formulas

Our fluoride-free formulas give you the same cleaning quality and freshness as traditional kinds of toothpaste, without any of the chemicals found in those popular products.

Approved by dentists

Dental health specialists have been involved throughout the development process, and recommend our final products.

Fresh feeling

Mint, eucalyptus and grapefruit essential oils give our line a refreshing taste and lasting aroma.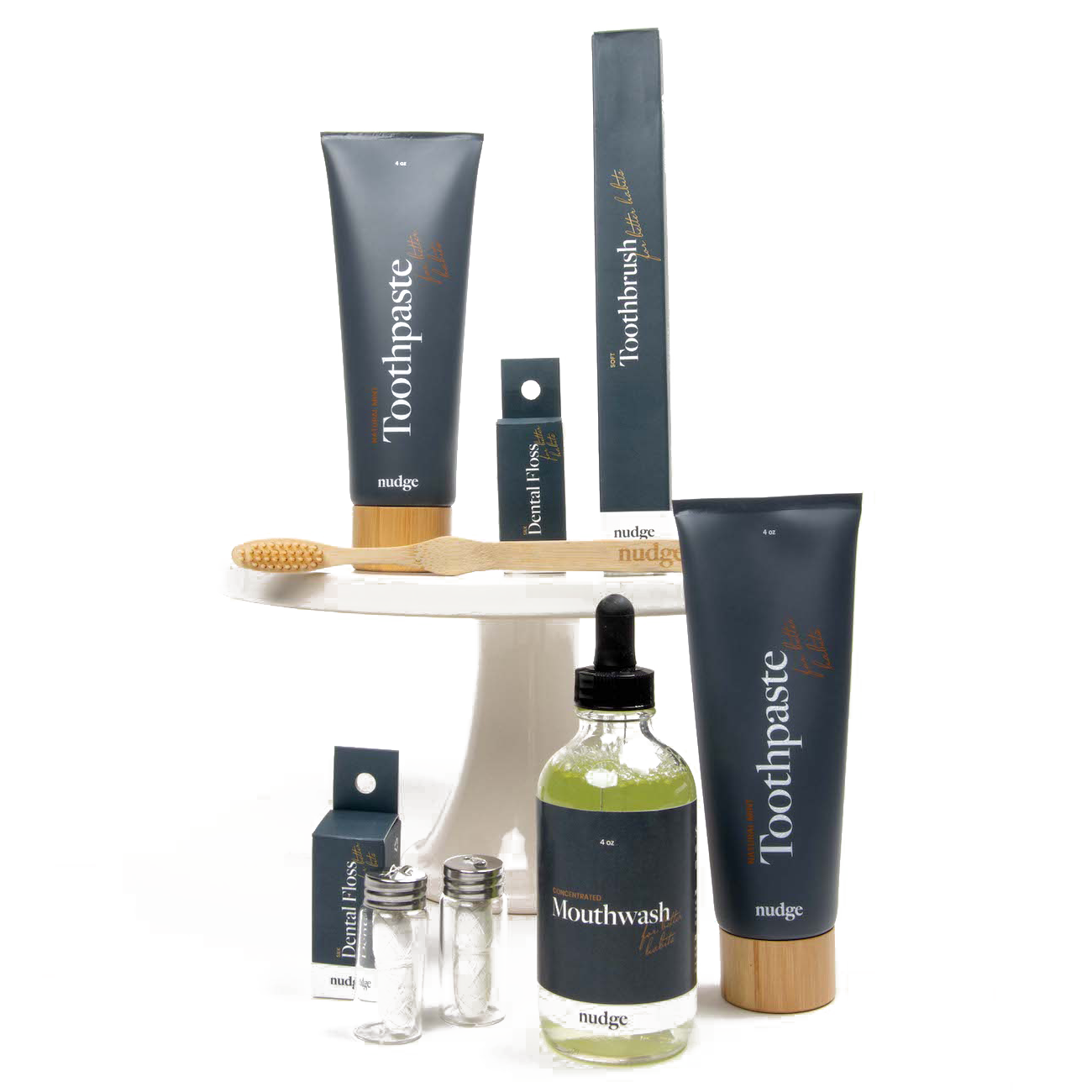 nudge Oral Care Collection™
We create premium products by blending high-performance formulas featuring clean ingredients with sustainable packaging. We strongly believe that one should not have to make compromises when selecting personal care products. This unique approach to oral care makes it easy to start better habits for you and for the environment. Nudge's oral care product is Nudge's first collection of personal care products and will be followed by many more self-care essentials.